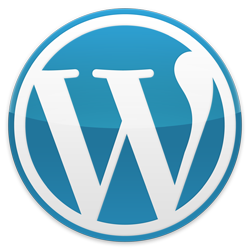 It has been just about two weeks now since the release of WordPress 3.0 "Thelonious". As of today, version 3.0 has been downloaded over 2.5 million times, that's almost 185,000 downloads per day! Why would WordPress 3.0 have such popularity? Because it is, without a doubt, the best content management system (CMS) software out there. With version 3.0 WordPress has added some exciting new features that just help propel it that much further ahead of competing solutions. According to Matt Mullenweg, over 8.5% of all web pages are authored in WordPress. That's an amazing number and only likely to continue to grow in popularity and utility.
So, what's new in WordPress 3.0? Here's a few new features:
Customizable menus (one of my favorite updates)
Custom post types (hurray!)
Custom taxonomies
One code base with WordPress MU and WordPress code being combined (awesome!)
Custom Header and background API's
Bulk updating
and much, much more!
Check out this article for a comprehensive list of changes included in WordPress 3.0. Or start from the beginning with this WordPress 3.0 Release Announcement article.
WEBphysiology handles many things "Web", including the building of web sites based upon the WordPress publishing foundation. We've found this to be a great platform in that it allows our clients to much more easily make changes to their site, which provides the important benefit of keeping the site current without the need to chase down a developer. If you would like to have a site built, or migrated to use WordPress as its platform, please let us know. We love helping people!