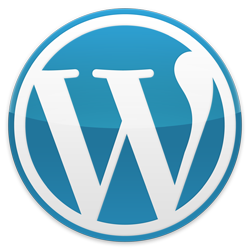 WEBphysiology is the outgrowth of JVHM, Inc. that came about as a result of getting involved with WordPress in March, 2009.  Since then WEBphysiology has grown to become a seasoned and skilled player in designing, developing and delivering WordPress powered websites, some including custom plugins and themes.  WEBphysiology also is the publisher of the WEBphysiology Portfolio plugin, which is a highly rated, regularly downloaded open-source, free WordPress plugin for displaying portfolios of anything from websites to graphics and also can be used creatively for displaying such things as employee bios or navigable graphics.
WEBphysiology covers the whole range of WordPress services, including the following:
Secure, hands on installation of WordPress
Theme development
Plugin development
Re-platforming existing websites
Blog integration within existing websites
Enhancement of existing WordPress websites
WordPress multi-site installation
WordPress hosting services
Third-party software integrations (e.g., plugins, eCommerce, forums)
Training
and more…
WordPress is a powerful tool and a great platform to build pretty much any website.  It offers you, the client, the opportunity to maintain the most dynamic aspect of your site, the content, with relative ease.  This allows you to keep your site fresh without the need to engage a developer, or other technical resource, for everyday tasks.
WEBphysiology is a professional web development house and, as such, we create and maintain our work utilizing industry standards in all that we do, from the design elements utilized within a website, to ensuring a secure installation, to routine backups, to version controlling our work.  We don't have clients going away unhappy.  We don't have clients telling horror stories about us.  We are clear in our communications and our approach and always produce an end product that is polished and represents our clients' business or organization in the best possible light.  If you would like to be counted amongst our happy clients, then contact us today!
Most of the websites created by WEBphysiology are platformed on WordPress, including the following: